#3-Mary Had A Little Lamb



Released:

December 29, 2006

Views (Approximate):

73,000+

Series:

Franchise:

Misc.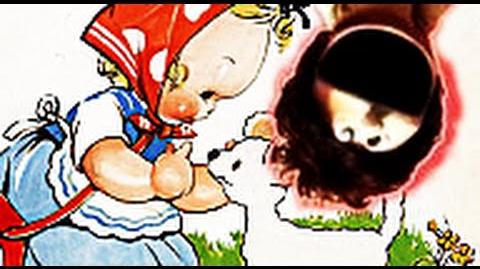 "
#3-Mary Had A Little Lamb
" is the 3rd episode of
Skippy's Short Stories
.
Skippy tells the story about a girl named Mary walking around and asking kids if they'll be her friends, but they decline. So she finally asks a sheep if he would be her friend and he replies, "Baaa!". So Mary takes this as a yes and tells him to follow her as she goes to school.
The sheep says that he needs something to eat and the kids in class say they could cook the sheep and make pork chops. Mary orders them to not touch her sheep, the sheep says to not touch him, and all the kids say, "STUPID!".