Angry Guy: UGLY PEOPLE
!



Released:

May 31, 2010

Views (Approximate):

4,000+

Series:

Franchise:

Misc.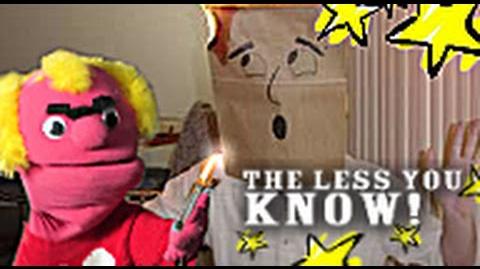 Write the text of your article here!
Rufus T. tells the viewers that whenever he sees ugly people, he feels like vomiting all over his shoes. He decides to cover their faces with brown bags and hit them in the face with napkin holders because he thinks it is good.
The scene cuts to a montage of Rufus lighting a terrified brown bag-covered man's head on fire with a lighter, with a logo on top saying, "THE LESS YOU KNOW!".