Ask Skippy #8 - Nicholas



Released:

March 4, 2007

Views (Approximate):

23,000+

Series:

Franchise:

Misc.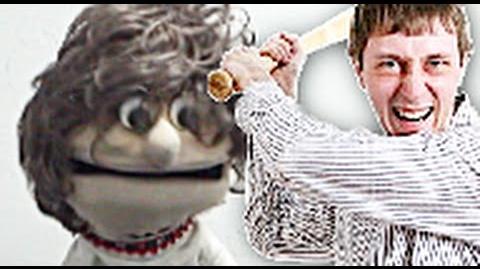 "
Ask Skippy #8 - Nicholas
" is the 8th episode of
Ask Skippy
.
A user named Nicholas writes to Skippy and says, "why are u so awesome...ly stupid. I mean seriosly u are the biggest loser ever. your biggest fan me!!!!!!!!!! P.S. I rule p.p.s. did i mention how stupid u are." Skippy tells Nicholas a story about him [Nicholas] living on his street as a little boy. He starts the story by saying that one day, Nicholas was walking down the street going to get ice cream at the ice cream shop — when suddenly, a baseball bat hit him in the face. Then Skippy shouts, "STUPID!".
The scene switches to a montage that reads, "Send Skippy Your Questions And He Will Answer Them! ask_skippy@hotmail.com Or send a youtube message!".
At the beginning, "ASK SKIPPY" is spelled incorrectly as "ASK SIPPY."
Ad blocker interference detected!
Wikia is a free-to-use site that makes money from advertising. We have a modified experience for viewers using ad blockers

Wikia is not accessible if you've made further modifications. Remove the custom ad blocker rule(s) and the page will load as expected.