Bumble Bee Abuse!



Released:

August 30, 2010

Views (Approximate):

2,000+

Series:

Franchise:

Misc.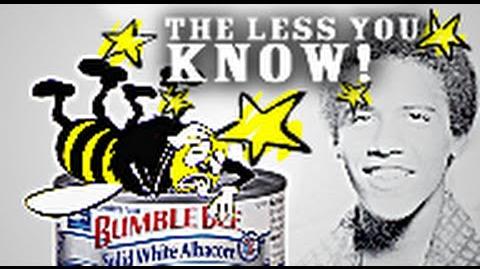 Write the text of your article here!
Rufus T. tells the viewers that he has recently heard about bumblebee abuse and that people are chopping bumblebees all up and putting them in tuna cans. Then he yells at the people not to do that.
It then switches to a montage that says, "THE LESS YOU KNOW!", with a man smiling next to an injured bumblebee on a tuna can.
When Rufus told people not to abuse bumblebees, this marks the possible first time that Rufus was against some sort of cruelty since he is normally a heartless person.