CALL SKIPPY... ON THE PHONE
!



Released:

June 28, 2010

Views (Approximate):

4,000+

Series:

Franchise:

Misc.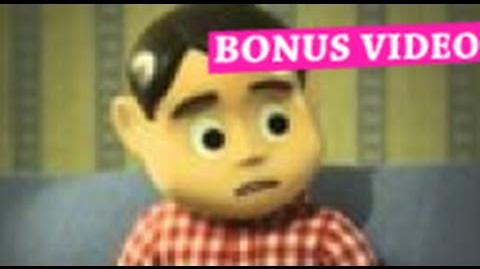 Write the text of your article here!
Davey gets worried and Goliath comes in, asking Davey what is wrong. He tells Goliath he doesn't have Skippy's phone number. When Goliath asks Davey why would he wanna do that, Davey says so he can call him and ask him a bunch of questions, so Goliath offers to give him the phone number. Davey is amazed and asks "Mr. Dog Man" if he will give him the number, to which he says yes. Davey is quite grateful and he tells Goliath he loves him and he thinks maybe he might possibly want to bury him, to which Goliath replies, "Well, I'm a doooog! You know!". Davey gets up, puts his fists on his hips, and he says, "Let's GO!". Goliath tells Davey the number is (760) 536-8853. Amazed, Davey says that's about the greatest thing ever, except maybe not as good as pizza pie because it's pretty good and Goliath agrees it's the greatest thing in the whole world.
The announcer says that you, too, can call Skippy at his phone number (760) 536-8853. He says to call and leave him a message and maybe he'll answer your questions.