Finney's First Webcam!



Released:

August 2, 2010

Views (Approximate):

1,000+

Series:

Franchise:

Misc.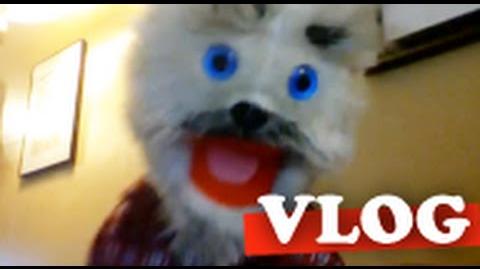 Write the text of your article here!
After greeting the viewers, Finney says he found a webcam, which he is now using to talk to people on the Internet on YouTube. He says that technology is amazing and is excited that he can now "beam himself into their homes" everyday. Incredibly excited, Finney talks about some things they can do, now that he has a webcam, like talk to each other through comments ("'Cause it's what we do on the Internets these days!"). Finney wonders if Skippy will use a webcam, which he thinks would be amazing and that the possibilities are endless and wants to explore the new technology together with other people. He starts to sign out, only to throw himself against the wall. Then Finney cannot find the button to turn the camera off since he doesn't know how to and starts to get nervous, but calms down immediately when he finally finds the button and then turns the camera off.