Finney Introduces The Next SkippyShort
!



Released:

March 14, 2011

Views (Approximate):

3,000+

Series:

Franchise:

Misc.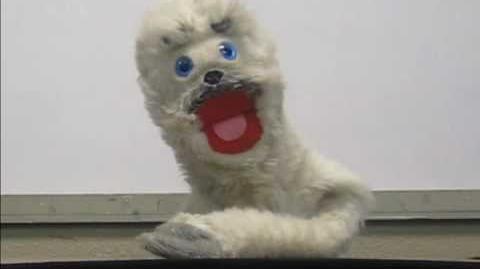 Write the text of your article here!
Finney greets the viewers and tells them that he has a brand-new Skippy Short to show them today. He introduces the episode, which is "The Emperor's New Clothes."
The video starring Skippy plays in fast forward from start to end.
Finney says he thinks he just "broke the Internet", but adds that they will fix it and make it the regular speed and show it to the viewers in a couple of days. He says he hopes they can wait, but doesn't know if he can and then proceeds to repeatedly slam into the wall impatiently.
Ad blocker interference detected!
Wikia is a free-to-use site that makes money from advertising. We have a modified experience for viewers using ad blockers

Wikia is not accessible if you've made further modifications. Remove the custom ad blocker rule(s) and the page will load as expected.