MONSTER SCARES KINDERGARTENERS



Released:

September 9, 2013

Views (Approximate):

2,000+

Series:

Franchise:

Misc.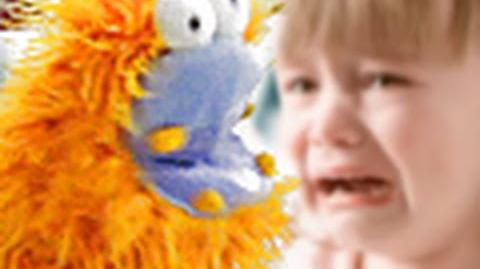 Write the text of your article here!
A light orange monster welcomes kindergarteners to the first day of school. He tells them that when their parents leave, their teacher is going to punch them in the face and then she is going to make them eat broccoli. The monster then tells the students she is also going to kill their grandmother and says that kindergarten is terrible. The children then scream in terror at the sight of the monster's somewhat scary appearance.
Ad blocker interference detected!
Wikia is a free-to-use site that makes money from advertising. We have a modified experience for viewers using ad blockers

Wikia is not accessible if you've made further modifications. Remove the custom ad blocker rule(s) and the page will load as expected.