Skippy's Excuse



Released:

February 23, 2007

Views (Approximate):

17,000+

Series:

Franchise:

Misc.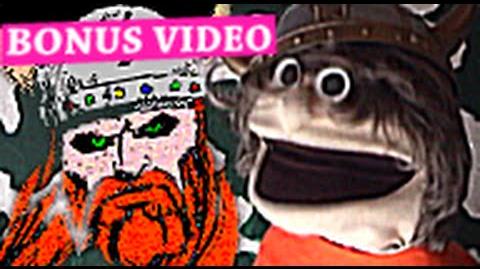 Write the text of your article here!
Skippy is walking and singing to himself, when he turns his head and notices the viewers on YouTube and greets them. Skippy apologizes for not answering their emails in a little while because he has been busy in the Alps at the Viking Convention, but assures them he should be back soon. He tells them as soon as he gets back into town, he promises to start emailing them, answering their emails, saying hello, and "being stupid" again. Skippy apologizes and says he is not lazy. Suddenly, his hat falls off and Skippy shakes with anger and screams, "STUPIIIIIII-D!!!".
The scene cuts to a montage that says, "Skippy Will Be Back Next Week!".
Before the episode actually ends, Skippy says there is nothing more frustrating than when you have a Viking convention and the hat doesn't stay on your head and, for the last time, shouts, "STUPID!".
Ad blocker interference detected!
Wikia is a free-to-use site that makes money from advertising. We have a modified experience for viewers using ad blockers

Wikia is not accessible if you've made further modifications. Remove the custom ad blocker rule(s) and the page will load as expected.