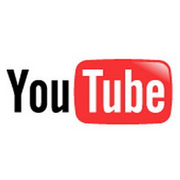 YouTube, also spelled Youtube, is the #1 largest video-sharing website on which users can upload, view, and share videos.
Skippy Shorts joined YouTube on December 29, 2006 and the channel skippyshorts was created on the same date. Later, a second channel called skippythe2nd was created on September 14, 2010.
History
Company info
Subscribers
Currently, skippyshorts has 6,439 subscribers.
Honors
Channels
Two Skippy Shorts-related channels exist on YouTube: skippyshorts, which hasn't had new videos lately, and skippythe2nd, which doesn't have as much videos as the main channel.
References
External links
Ad blocker interference detected!
Wikia is a free-to-use site that makes money from advertising. We have a modified experience for viewers using ad blockers

Wikia is not accessible if you've made further modifications. Remove the custom ad blocker rule(s) and the page will load as expected.